2016-08-27 08:02:13
Vincent Paul
Air Purifiers
Things You Must Know Before Buying an Air Purifier
An air purifier is a device that is used to filter and clean the air in the place where it is installed. It clears the air from particulates such as dust, molds, smoke, and bad odor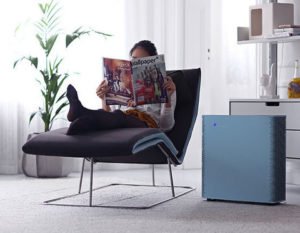 which results to cleaner and healthier air for you and your family to breathe. Air purifiers come in two types and these are the portable type and the stand-alone type. The portable type allows you to transport the device from one place to another around the house or outside it. The stand-alone type is immovable and it sits permanently in one place at home.
There are different air purifiers that you can find the market and they usually come in different prices and features. Before you decide which one to buy, here are come tips that can help you find the best air purifier for your home.
Helpful Tips in Buying an Air Purifier
In looking for an air purifier, you should carefully sort through the selection and match your needs to what the specific product can offer you. Here are some of the things that you should consider.
Determine the size of the room where you will install the device so that you will know the capacity of the room purifier that you will buy. Large rooms will require high-powered purifiers while small rooms can settle for basic purifiers. This is to ensure that the purifier can cater to the need of the entire room.
It is a rule of thumb that getting a purifier with greater air filtration performance is better. When getting air purifiers, read about its air filtration stage and a purifier with higher number of filtration stages is better. You should not get a purifier with less than three stages of air filtration process. If you can find one with more that three stages, choose that one yet be prepared because purifiers with greater than three stages of filtration are more expensive.
You should get an air purifier that comes from a common brand. This makes it easier for you to find spare parts like an air filter when you need to make a replacement. Getting a purifier from unfamiliar brands poses the difficulty of making parts replacement which can lead to unexpectedly buying a new air purifier.
Before deciding for specific brand and model of purifier, you should compare prices. An air purifier is not only a health investment but is a financial investment as well because they do not come cheaply as you think. Therefore, match your budget with the price of the air purifier that you are getting.
You should check first if the air purifier you're getting has passed accreditation like HEPA® certification. This proves how reliable a specific purifier is.
Once you have gone through the aforementioned steps, you can now be sure of the air purifier that you will buy. Read the installation process carefully so that you can properly put the air purifier to work.